Rachel Lamb . 01/11/2015 · 1 Minute read
Your World Healthcare will be exhibiting at the British Society of Echocardiography Annual Meeting 2015 at the ICC in Birmingham.
Our cardiology team will be at the conference for the duration and will be bringing along our consistently popular sweet stand.
"The BSE meeting is THE meeting to attend if you want to meet key decision makers in echocardiography departments and promote your products and services to everyday users. The 2014 meeting in Birmingham attracted over 800 delegates and we anticipate another successful meeting this year.
The Education Committee is finalising the programme and this will be forwarded to you shortly and will also be available on the website and in our print publication Echo. We have another exciting programme this year with an additional room with dedicated sessions for STP trainees plus HOT TOPICS and imaging village to take place in the exhibition hall. " - BSE
Last year was a great success for us, which we entertained the exhibition hall with a Charicature!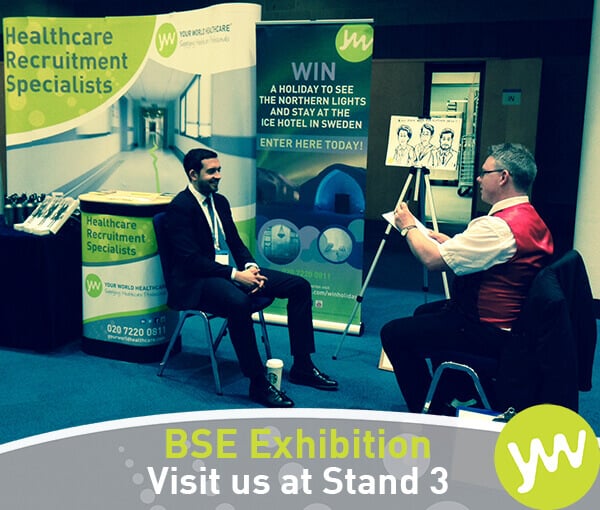 If you're looking for the best cardiac jobs with the best rate of pay available, be sure to stop by our stand and say hello to the team.
You can get in contact with them by emailing [email protected] or by calling 020 7220 0811