Rachel Lamb . 27/02/2017 · 3 Minute read
Are you a physiotherapist looking for a new challenge? Maybe you've worked in your role for too long or maybe you simply feel like you've chosen the wrong specialism.
I'm a recruiter within our team of physiotherapy consultants here at Your World and we've come up with some great advice on how to successfully transition between specialisms.
When to Make the Change
Whether you have been thinking about changing specialism for a while or you've only just started considering it, you need to be 100% certain that this is what you want to do. Take some time to think about why you would like to change. Is it because you're unhappy with the actual work you are doing or is it because of your working environment?
Your place of work can make such a big impact on the way you feel about your job. You might be working in a hospital thinking that physiotherapy isn't for you because of how you feel when you go to work. This could completely change if you simply moved location. Working somewhere new may be just what you need to remind yourself of why you fell in love with physio in the first place.
If your reasons go beyond this, and you're not enjoying the core aspects, perhaps it's time to change specialism.
Where to Begin
First of all, you need to assess your own skills, abilities and interests. Once you have done this, the specialism you should take on will most likely become apparent (or you will have at least ruled out the specialisms you're not suited to).
Look into what skills are required. If you have access to a department of that specialism, see if you can speak to someone who works there for more information. You could ask whether you can shadow someone from the team or maybe take on some Acute work to gain extra experience.
Changing specialism can sometimes mean dropping from a Band 6 to a Band 5 for a couple of months. Don't let this make you feel disheartened; remember you are making this step so you can do something you will love.
Some specialisms do work hand in hand, which means you can step straight from one into another. Examples of this are Inpatient, Rehab, Elderly and Community Physiotherapists. ICU and Respiratory are the more challenging specialisms to transition into without the relevant experience but not impossible.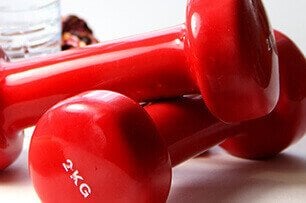 How Your World Can Help
Your World has a specialist Physiotherapy Team who solely source physiotherapy jobs. We can give you all the information you need on the necessary requirements for your specialism and can find you the perfect job, in the perfect location - even if you want to work in the likes of Australia!
We have opportunities in acute physiotherapy, musculoskeletal, community, intermediate care, neurological and more.
For more information, give me a call on 02037515852 or email [email protected]