James Stanyer . 31/10/2023 · 3 Minute read
At Your World, our commitment to diversity and inclusion is more than just corporate jargon; they are deeply embedded in our organisational ethos. This October, we went the extra mile to celebrate these values, particularly in observance of Black History Month (BHM), with a focus on engaging our Black, Asian, and Minority Ethnic (BAME) community in a range of meaningful activities.
Weekly Questionnaires:
Our first objective for the month was to get our staff involved by hearing from them directly. We hosted weekly questionnaires designed to spark conversations and pay homage to black women and men whose contributions in various fields have been significant and in some instances, overlooked.
Questionnaire Highlights:
Books:
"A Piece of Cake" by Cupcake Brown
"I Know Why the Caged Bird Sings" by Maya Angelou
"An American Marriage" by Tayari Jones
Directors, Actors, Actresses:
Octavia Spencer: Known for her versatile roles across genres such as comedy in "Thunder Force," horror in "Ma," inspirational in "Self Made," and drama in "The Help."
Spike Lee's "Malcolm X": A seminal film delving into the life of the African American leader.
Denzel Washington in "The Hurricane": A performance that underscores Washington's unparalleled depth as an actor.
Black-Owned Businesses:
2nigerianboys: Celebrated for their Jollof rice and beef combo.
Anali Crowns: A burgeoning business worth watching.
Levi Roots: A brand synonymous with Caribbean flavours.
Figures in History Who Have Inspired You:
Muhammad Ali
Rosa Parks
Barack Obama
Nelson Mandela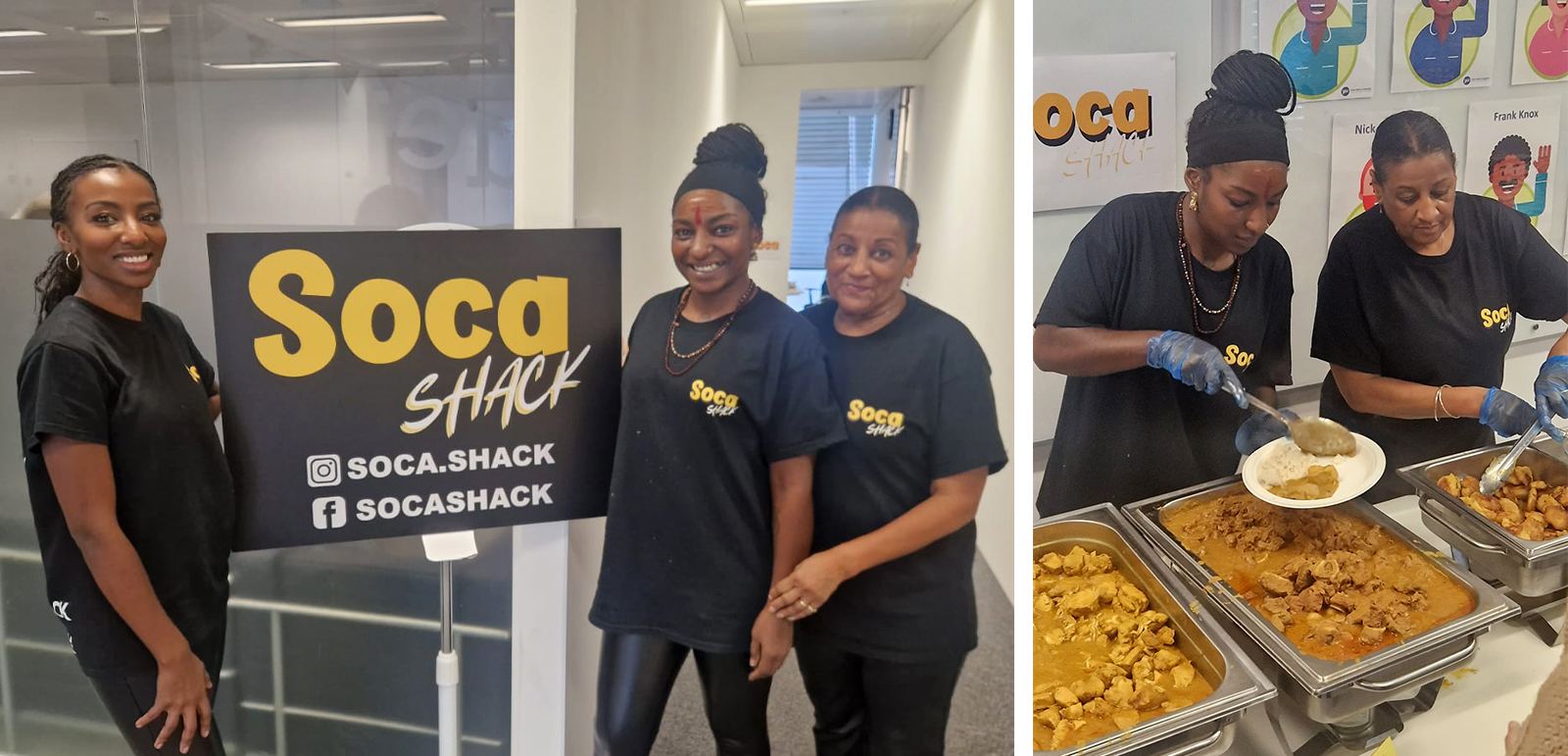 Soca Shack: A Sibling Tale of Passion Meeting Opportunity
A significant highlight of our BHM celebration was a feast catered by Soca Shack, a Caribbean food business co-founded by siblings Zenna and Marvin Hoyte. Their story is a testament to the values we uphold at Your World.
Starting with an outdoor kitchen during the lockdown, Zenna and Marvin began Soca Shack as a delivery service in Southampton. Their venture quickly outgrew its initial setup, leading them to focus on private functions as they looked for permanent premises. After three years of hard work, their dream came to fruition with the opening of their own takeaway restaurant, Soca Shack.
"Thank you to Your World for giving us this opportunity," said Zenna and Marvin. "The support is invaluable, particularly as a new black-owned business."
In-Depth on Inclusivity: Your Suggestions, Our Commitment
Black History Month provided the platform to refocus our attention on inclusivity. We invited staff to offer suggestions on various aspects of diversity, equity, and inclusion (DEI), and the response was overwhelmingly positive.
Core Areas of Discussion Included:
Transparency in DEI Initiatives: A strong call for the business to be more vocal and transparent about our DEI goals and actions.
Inclusivity Team: A unanimous endorsement for the creation of a dedicated Inclusivity Team responsible for year-round DEI initiatives.
Cultural Training and Workshops: The importance of educational programmes, such as cultural training and diversity workshops, was highlighted.
Career Advancement: Queries were made about the existence of clear policies to ensure staff from all ethnic backgrounds have equal opportunities to advance into senior roles.
Accountability: Staff wanted to know who is responsible for initiating, managing, and auditing these inclusivity policies.
Looking Ahead: What Comes Next?
As a token of our appreciation for the invaluable suggestions, those who contributed were awarded one of the books highlighted in our BHM questionnaire. These books will also inaugurate our new office book-sharing scheme, aimed at fostering continuous intellectual engagement and dialogue.