Rachel Lamb . 05/08/2016 · 1 Minute read
Once again Your World is exhibiting at the AfPP Residential conference from 11th – 14th August 2016. A mainstay in the Your World exhibition calendar, the AfPP is a specialist event held each year with over 300 Theatre Nurses, Operating Department Practitioners (ODPs), Surgical Care Practitioners, Surgical First Assistants, Specialist Practitioners, Managers and Healthcare Support Workers in attendance.
The conference will be held at the University of York and is the perfect opportunity for us to meet and network with current and future clients and candidates alike. We'll also be attending the renowned AfPP black tie Gala Dinner!
The exhibition offers delegates the chance to really personalise their learning experience by choosing from a packed agenda, made up of a number of specialist streams and talks covering the latest topical issues. If you managed to bag one of the 300 tickets available for this sell-out event, be sure to stop by stand 18 to catch up with Craig Endean and Jim Knight, two of our specialist Theatre Recruiters and don't forget to pick up some exclusive Your World freebies whilst you're there!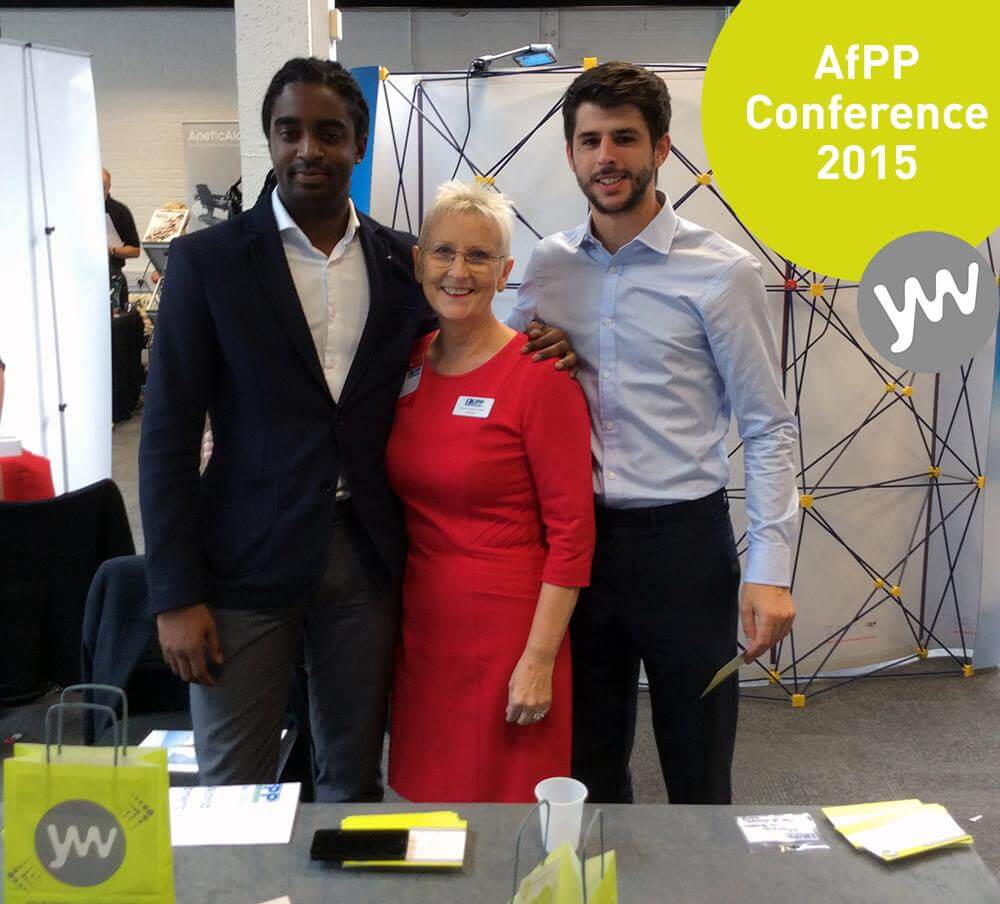 Last year's event with Specialist Theatre Recruiters Ben Stock and Marvin Broomes
Not able to attend? No problem! You can still contact the team and see how they can assist you by emailing [email protected] or calling 0207 220 0825 followed by option 2
Alternatively, be sure to visit our Theatres Jobs page here, offering you the latest and greatest roles available within the sector.